Hair Styling by Michael
Michael is responsible for my wonderful hair styling. Thanks for being such a great friend and always being there for me anytime, anyplace and anywhere. I am especially grateful for your patience and encouragement....Your the best. Honestly!

Makeup by Cindy Cohen
Thank you for all your hard work and long hours to perfect the makeup on our shoots....You're the best!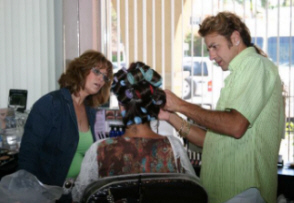 Photography by Jeff McGregor
Thank you for the fabulous photos. I appreciate all your time and effort, along with your wonderful ideas and helping to make AlmostLIZ.com possible. You are a great guy!